WE ARE
SERVICE DESIGN
DESIGN AGENCY
#PALVELUPOLKUJA
#OULU
WE BELIEVE IN
CUSTOMER
UNDERSTANDING,
EMPATHY
AND
DESIGN THINKING
SERVICE DESIGN
IS
IN OUR
GENOMES!
UNDERSTAND YOUR CUSTOMERS!
The world of service business is changing, and the impact of services is growing. The future services need to use customer oriented approach in their design, in order to stand out and be desirable.
Palvelupolkuja is a Finnish service design agency located in the city of Oulu. We are serving customers from both public and private sector. Our mission is to help you build services that are holistic and customer friendly but also viable.
Our versatile service design team has experience from customer service, but also ICT-background for more technical tasks.
SERVICE DEVELOPMENT AND CONCEPTS
SERVICE INSPECTION AND TESTING
FASILITATION, WOKSHOPS, TRAININGS and CONSULTING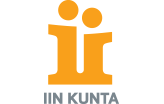 CONTACT US!
info@palvelupolkuja.fi